Children's Projects
* Community Creating Change for At-Risk Children in Rahat
* School for Karate and Football
* Center for Environmental and Nature Studies
* Art and Creative Works Project
* * *
Community Creating Change for At-Risk Children in Rahat
This academic enrichment project targets at-risk youth of low socio-economic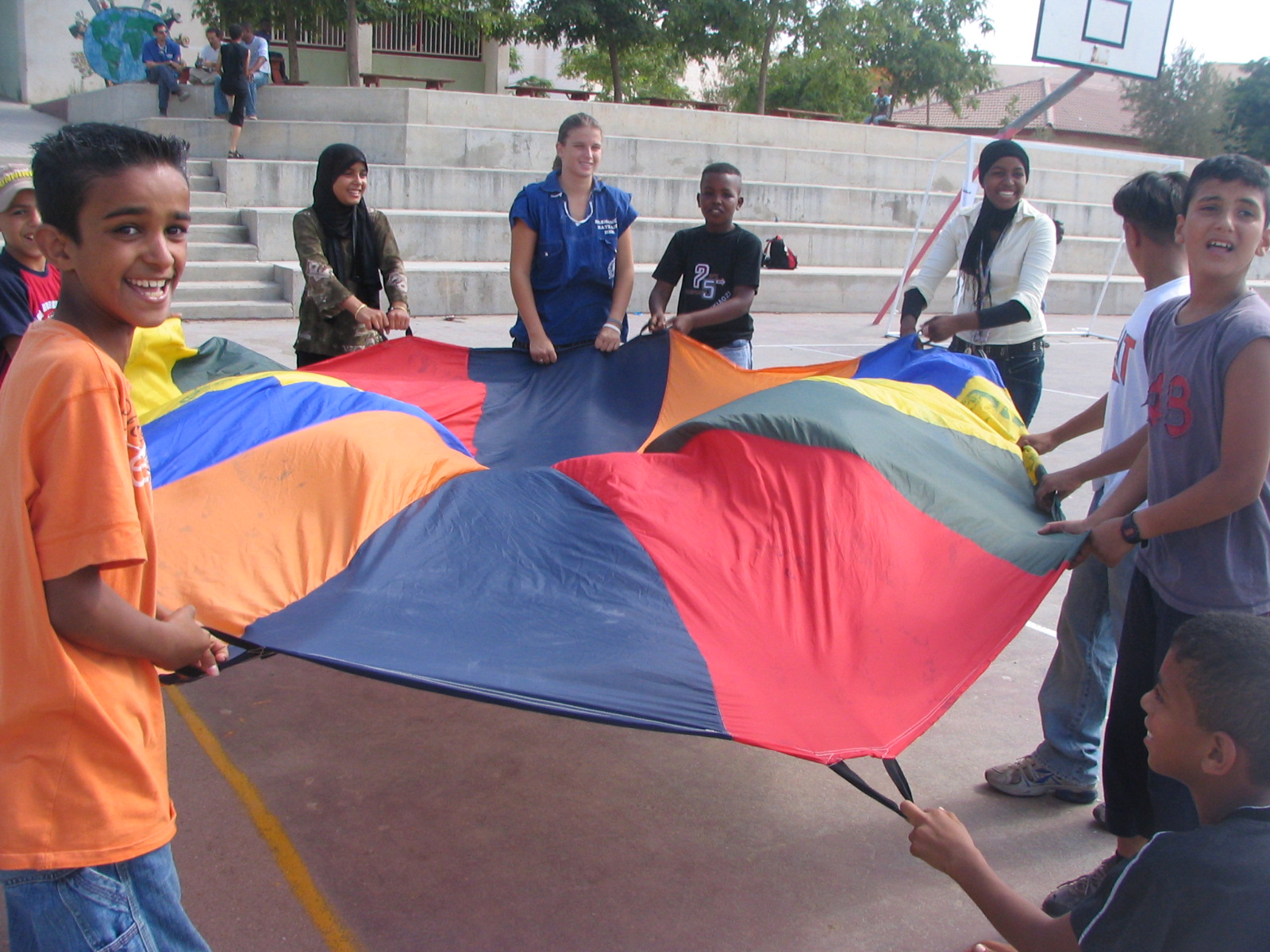 status who struggle academically. This project offers private tutoring with a supportive framework and a welcoming environment supporting high school students as they go through different experiences in their personal and academic lives. The project also involves the studentsí parents in its activities to ensure they provide at-home support and encouragement for their children. Elementary school children have their own tutoring program which gives equal time for academic work and recreation to enable them to develop healthy social skills. The childrenís program includes football and karate sessions as well as social activities teaching them how to succeed both working alone and cooperating in groups. During academic tutoring sessions the children study math, languages, and environmental studies. The childrenís tutoring program includes students in the 4th and 4th grades from 3 Rahat schools and the local community centers who meet three times a week.

Students from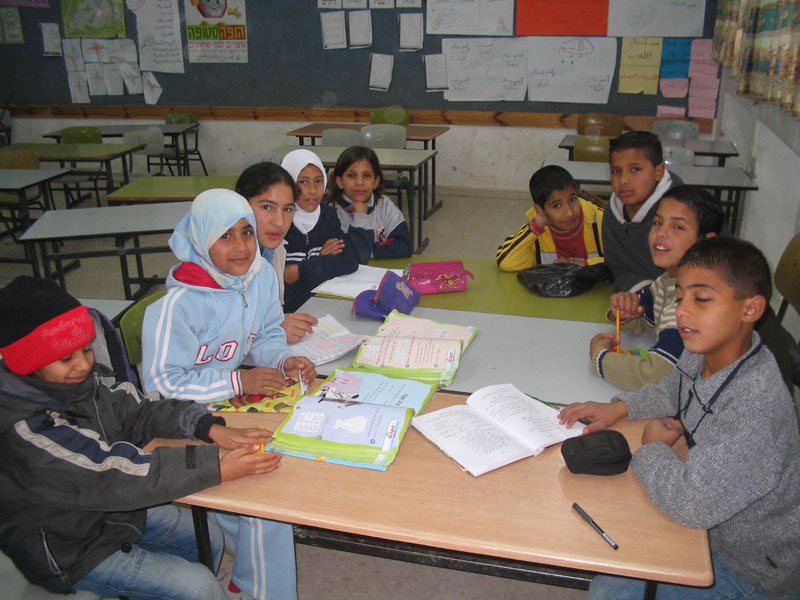 elementary schools throughout Rahat meet twice a week for English language classes, focusing on a subject that is generally weak among the Arabic-speaking communities in Israel. The students participating in this project are selected because they have strong English skills and this course enriches their knowledge through listening, reading, and speech. English language students from Israel and overseas lead the course, bringing their own unique perspective and experience to the project.

School for Karate and Football
This project includes 50 children. The football sessions are operated under
the authority of the Maccabi Tel Aviv Football Club. The karate session includes two groups (one for boys and one for girls) who meet twice a week for different martial arts activities. The programís sports counselors are professionals with certificates from the Weizmann Institute and years of experience in football and karate. The physical activity impact the childrenís achievements in school by making them more disciplined and encouraging positive growth and development. As a result of the lack of extra-curricular activities and recreational facilities in Rahat, most children have no other similar programs available to them, and the children who have the opportunity to participate in this program benefit in ways that impact their lives for the long-term.

Center for Environmental and Nature Studies
Thi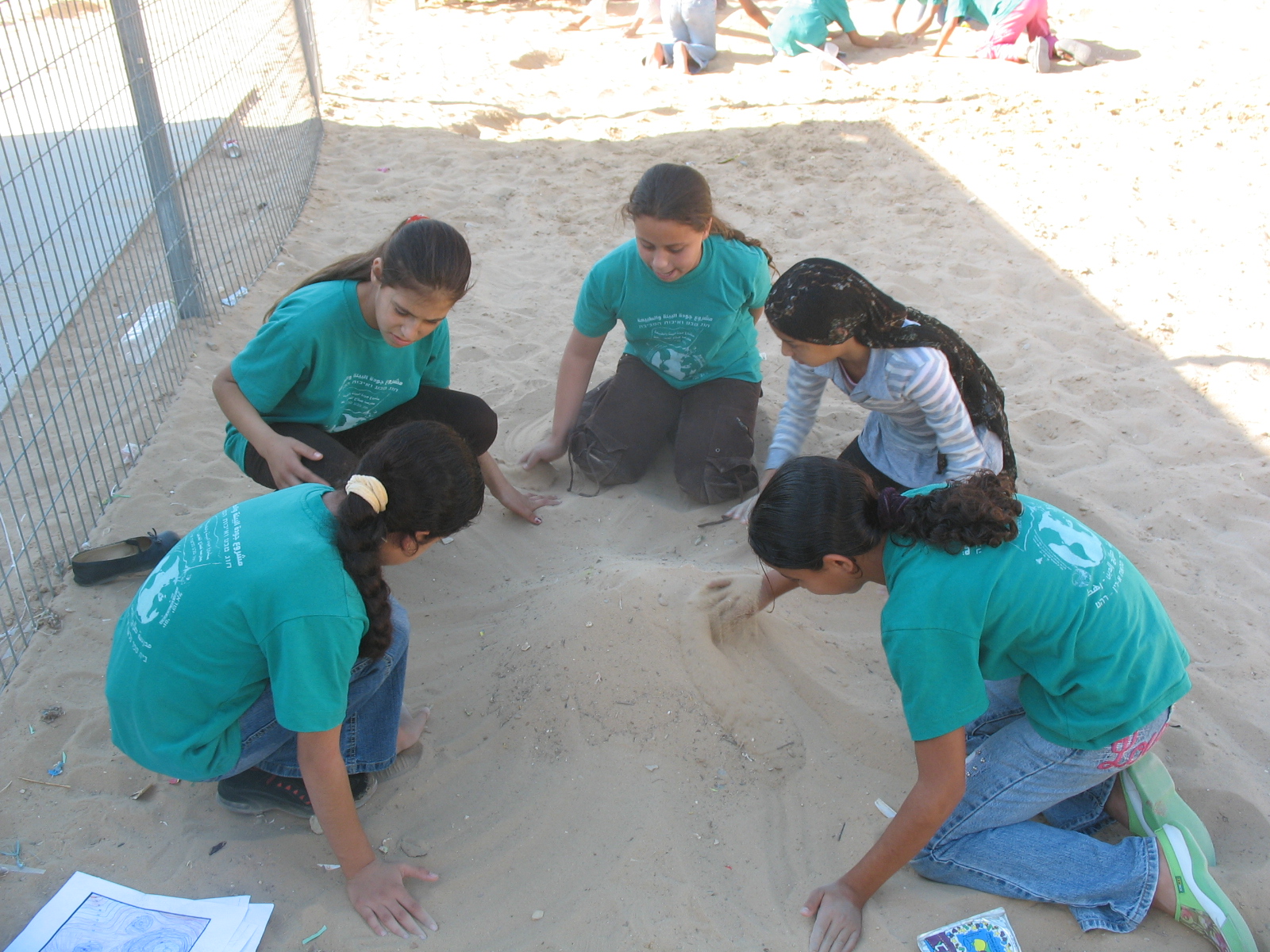 s program includes children in 4th and 5th grades at the Salah al-Din Elementary School in Rahat who meet once a week for a course led by an expert environmental counselor. The project aims to develop independent learning skills, teamwork skills, increased awareness of environmental issues, and recognition of causes of pollution in air, water, and land. The children gain basic geographic knowledge as well as the ability to analyze spatial distances. Step Forward was motivated to initiate this project by the global population rise, mass industrialization of the 20th century, and the urbanization process reaching its peak in developing regions. Participants learn environmental lessons that are relevant to their own experience as Bedouin who have only come to live in settled areas (building their own urban centers) in the last generation. The children themselves are exposed to significant air population from factories, cars, and electric plants in the region which endanger the lives of future generations. Regional pollution damages their health, hurts native animals and vegetation, speeds up the process of desertification, and threatens the northern villages along the sea in Israel. Raising awareness of their role in creating pollution leads the programís participants to immediately act to reduce their negative impact on the environment. They also learn about air and water systems, recycling, and the processes behind the creation and proper waste management of paper, plastic, and glass.

20 students meet once a week for a course in which they produce a play that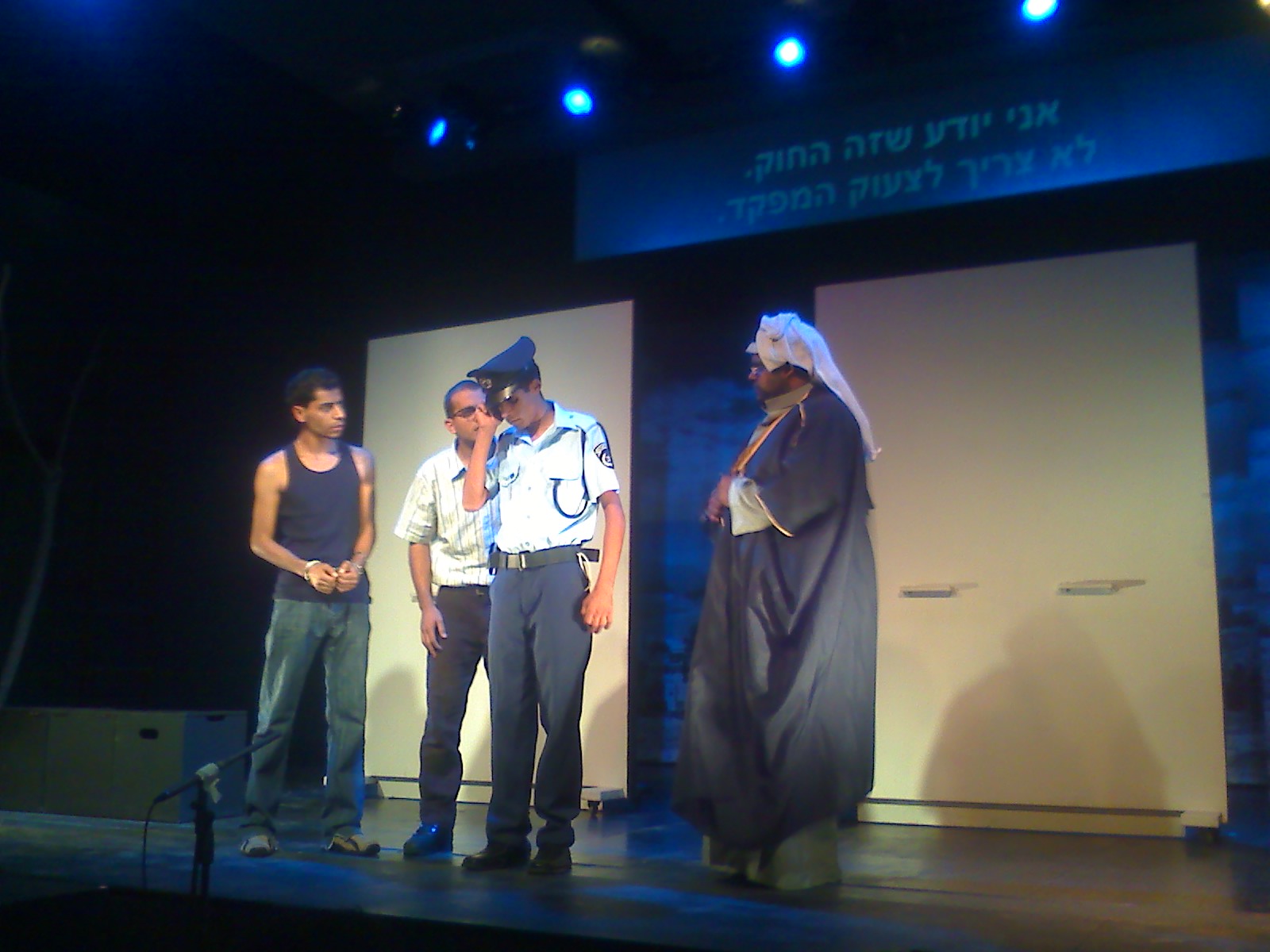 includes all the personal and social aspects of their livesómovement, speech, relationships, emotions, processes, and conflicts between people and their environment. Theater is considered one of the most popular tools for academic and personal development, and this project gives students the opportunity to develop their talents and capabilities in theater to the fullest.

Art and Creative Works Project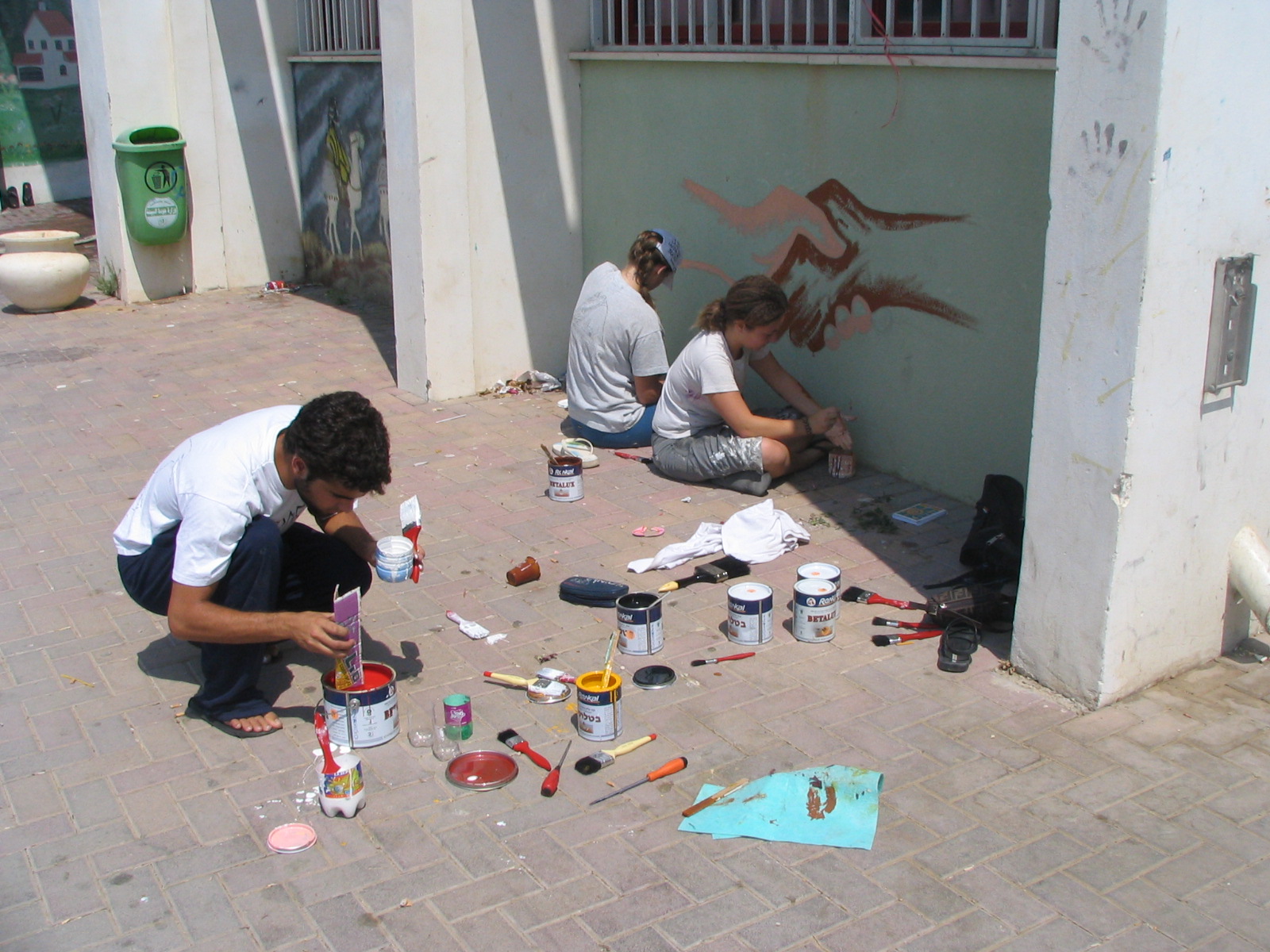 This project includes boys and girls from different neighborhoods in Rahat who meet twice a week for art production sessions. The students selected for the program exhibit talents in art, painting, and drawing. The initiative enables them to reach their full potential by giving them the tools and guidance they need to succeed. The participants enjoy having the opportunity to develop their talents and improve their knowledge and experience in different subjects of art and creativity.